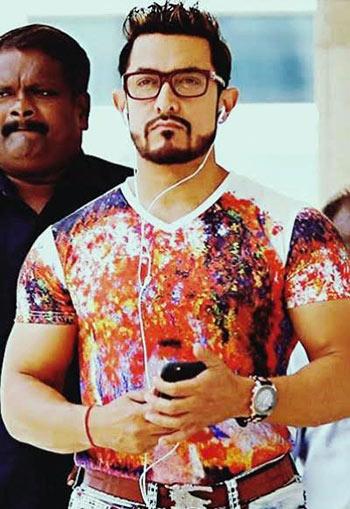 Prasanna D Zore looks forward to Secret Superstar.
Are you ready for Aamir Khan's Secret Superstar?
The actor returns with his Dangal co-star Zaira Wasim in Advait Chandan's directorial debut.
It tells the story of a Muslim schoolgirl who dreams of becoming the country's star singer.
Insu struggles as she battles her father's conservatism at home and the chicanery of the singing world.
Aamir plays loud music director Shakti Kumaar who mentors Insu in her singing career.
Insu makes use of YouTube and becomes a sensation overnight, as her first anonymous video breaks the Internet.
The film's promos look promising: Zaira, as the school-going Insu, is all innocence and fired up as she finds ways to fulfill her and her mother's dreams.
Aamir plays his role flamboyantly.
Will Insu succeed?
Secret Superstar releases on October 20.
Do you like the trailer? VOTE!