We've seen it all before in Bollywood's numerous Mafia movies, but Netflix's Sacred Games may just surprise us with a different treatment, feels Urvi Parikh.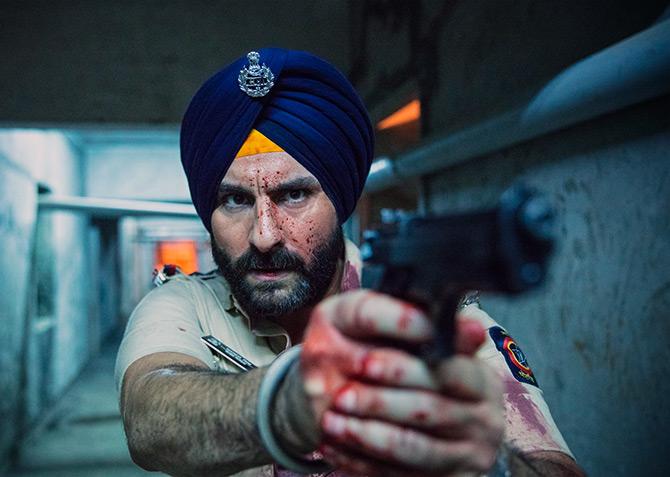 A trailer is rarely the right indicator of how promising the content will be.
But India's first Netflix original series Sacred Games packs in the necessary chills for Indian fans to wait for July.
Nawazuddin Siddiqui as Ganesh Gaitonde is flawless even as Saif Ali Khans gets the pitch of Sartaj Singh perfectly.
He is bewildered, solitary and his eyes reflect a steely resolve.
Joining the pack is Radhika Apte, blazing guns and with a dangerous grimace in place.
Based on Vikram Chandra's 2006 novel by the same name, the series is a heady amalgamation of the myriad moods of Mumbai.
The only hitch is that the Mumbai underbelly is a cinema favourite, so what about Sacred Games will be novel?
We have seen the underworld unfold on screen so many times before.
Yet, directors Anurag Kashyap and Vikramaditya Motwane may treat it differently.
The trailer looks glossy, gloomy and perfectly stylised.
The menacing background score leaves viewers intrigued for more.
Chandra's novel was always the scintillating screenplay that fits the Netflix agenda of local story with global appeal.
It could not have been in better hands than the stellar cast here.
Let's wait for the games to begin on July 6.