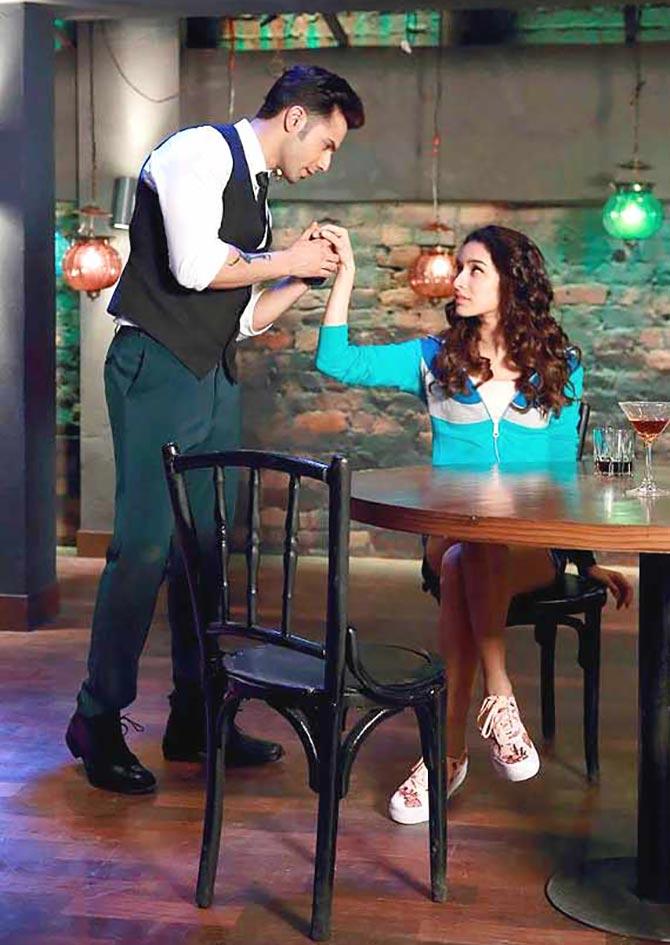 During the Any Body Can Dance 2 trailer, some kid asks Prabhudeva — that legend with a shapeshifting jelly spine — who he is. "Should I tell him… or show him?", asks Prabhudeva, playing the crowd expertly. "Show him!", they yell justifiably, following which Prabhudeva does a mid-air split and breaks out his moves, moves followed loyally by his vibrant young bunch of popping-and-locking enthusiasts.
The kids are heading to Las Vegas for a hip-hop dance competition, and they move with extraordinary, epileptic fluency, led earnestly by Varun Dhawan and Shradha Kapoor who appear to have slaved away to hit their marks just right. The stars aren't as striking as some of the other kids, but all of that choreographed movement on that scale does look impressive, even though it's hard to figure just how 3D would help.
Maybe Prabhudeva will fling himself at the screen an awful lot. (But is that a good thing?)
There is obviously a fair dose of melodrama even in the trailer — some "cheater, cheater" chants are thrown accusingly at our local team in Vegas; Dhawan, wearing what looks like half of a Mahabharat costume, touches Prabhudeva's feet and looks very sorry — but overall this is a blingy dance film, and to that end, it looks fun.
Shraddha looks great, Varun brings that sincerity we know he's capable of — even when tearfully saying lines like "we dance to express, not to impress" — and overall Remo D'Souza's film could well be an entertaining ride — if you're into that sort of thing.
ABCD 2 releases June 19, 2015.