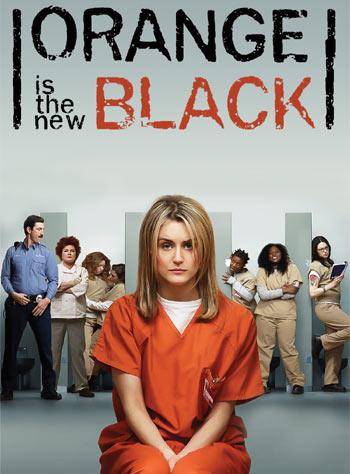 Orange is the New Black is not afraid to tackle issues pertaining to gender identity, race and sexuality head on and that is commendable, says Paloma Sharma.
Nine-time Emmy Award winning writer/director/producer Jenji Kohan knows just how to get you addicted.
Back after Weeds (2012), Kohan pulls you into the gruelling world of women's correctional facilities with a hard hitting, fearless take on existing social institutions in her latest show, based on Piper Kerman's memoir titled Orange is the New Black: My Year in a Women's Prison.
Piper Chapman (Taylor Schilling) is the unlikeliest candidate for prison. Or so she, as well as everyone around her, believes.
For one, Piper has a college education.
Secondly, she comes from an upper middle class family.
Third, she is an entrepreneur who runs a thriving business.
Number four, she is engaged to be married to a writer who loves her very much.
However, and most importantly, what renders Piper a most unlikely candidate for prison is the fact that Piper Chapman has blue eyes and blonde hair.
Orange is the New Black (OINTB), which takes up the Friday night prime time slot on Colours Infinity, has a title that is self-explanatory. Those who have watched American History X will remember the scene between Derek Vineyard (Edward Norton) and Lamont (Guy Torry) in the laundry room where Lumont, a black man, explains to Derek, a neo-Nazi, that behind bars, the race equation changes completely to the point where it is almost reversed.
Being
the new fish wearing the orange suit in prison is almost as socially disadvantageous within the confines of prison as being black is outside of it.
Add to that the tangles of the legal system and imbalanced system of power between women of different races and classes, and you have a show that sees things more clearly than most of our legislators do.
OITNB is not afraid to tackle issues pertaining to gender identity, race and sexuality head on and that is commendable.
During the first three episodes, while she is still new in prison, Piper has just begun to learn that white people too have a race and that she is now a part of a largely powerless minority. Piper lands up in prison because of something she did 10 years ago and she believes that since a decade has passed, she is not liable for actions that she committed because she was a gullible 22 year old at the time.
Nevertheless, when Piper enters prison, we see several young women who have been incarcerated and more often than not, they are women of colour.
As the story unravels, the viewer becomes familiar with the hierarchy through which the power flows.
In stark contrast with the politically correct version of the State's propaganda that preach 'reforming' prisoners, the prison and the guards and wardens who control it only seek to exploit them.
It's commendable how, despite being shot in the same closed space over and over again, there is always something fresh in every episode.
Orange is the New Black is the kind of drug that is still legal and judging by the way things are going in this county I would suggest that you watch it before it gets banned as well.
Rediff Rating: