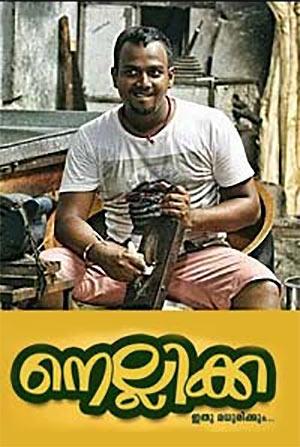 Malayalam film Nellikka lacks bite, feels Paresh C Palicha.

Nellikka (Gooseberry) is about Balu (Deepak Parambol), a young and talented musician who returns home after seven years. He revives his old band and even his love affair with Priya (Sija Rose).
His sister Nandu (Parveen Sultana) has found an ideal match in Satheesh (Atul Kulkarni), a high ranking bank officer. Balu and Satheesh get on well and Satheesh even finds a sponsor for Balu's revived band.
In time, Balu discovers the sleazy side of Satheesh. He's had an extra-marital affair with his subordinate, is into money laundering, and is an underworld kingpin.
Satheesh threatens Balu and Nandu to keep his secrets or else he will harm their father. Balu feels cornered in his own house and is later thrown out of the house because of a misunderstanding created by his brother-in-law.
In the first half Atul Kulkarni looks perfectly cast as the sweet talking man who can turn vicious at any moment.

In the second half, though, his character is not so well etched: we do not know where he is coming from or why he selected this family to carry out his plans.
For Deepak Parambol's sake, who is an up and coming actor, I wish this Nellikka was tangier.
Rediff Rating: