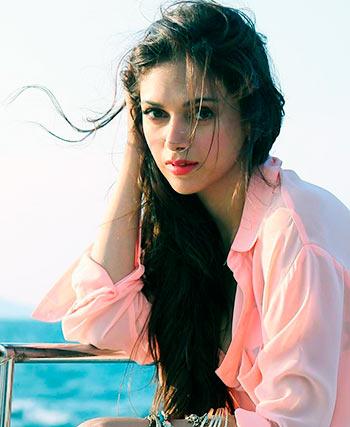 The song Mata Ka Email encapsulates the spirit of Guddu Rangeela. The rest of the album just passes muster, writes Aelina Kapoor.
Many years ago, an artist by the name of Guddu Rangeela had emerged on the musical scene. His specialty was singing naughty Bhojpuri songs.
In director Subhash Kapoor's upcoming film Guddu Rangeela, Guddu and Rangeela are two separate characters, played by Arshad Warsi and Amit Sadh.
They are also catering to the audience in the northern states, and one waits to see whether in tandem with composer Amit Trivedi and lyricist Irshad Kamil, they manage to up the fun quotient.
After listening to the very first song, the title song at that, this doesn't seem to be the case.
The number Guddu Rangeela, with vocals by Amit and Divya Kumar, tries to be innocent and fun while introducing the two characters. The end result is barely passable.
One doesn't want to give it a repeat hearing, even as the 'remix version' (with Divya Kumar and Shahid Mallya) tries to give it a different spin.
Singer Arijit Singh's Sooiyan (which means 'needles') isn't in his characteristic style. The romantic number is simple, but barely effective.
Chinmayi Sripada makes her presence felt with vocals that come quite close to those of Shreya Ghoshal, but this musical outing is just about okay.
Chinmayi makes it two in a row with Sahebaan, which belongs to the quick-skip variety. There's nothing wrong with this romantic number that features Shahid Mallya as well but there's nothing wow about it either.
Director Subhash Kapoor comes on the scene as singer-composer in Mata Ka Email, a fun, devotional number. Songs like these are in vogue in the North during the Navratri season. Subhash does well in retaining the flavour, and by plugging in words like 'email', 'Facebook', 'share', he aims to connect with today's audience as well.
Well, this song does connect and encapsulates the spirit of Guddu Rangeela. The rest of the album just passes muster.
Rediff Rating: