One Anil Kapoor, says Syed Firdaus Ashraf, seems more entertaining than two Arjun Kapoors!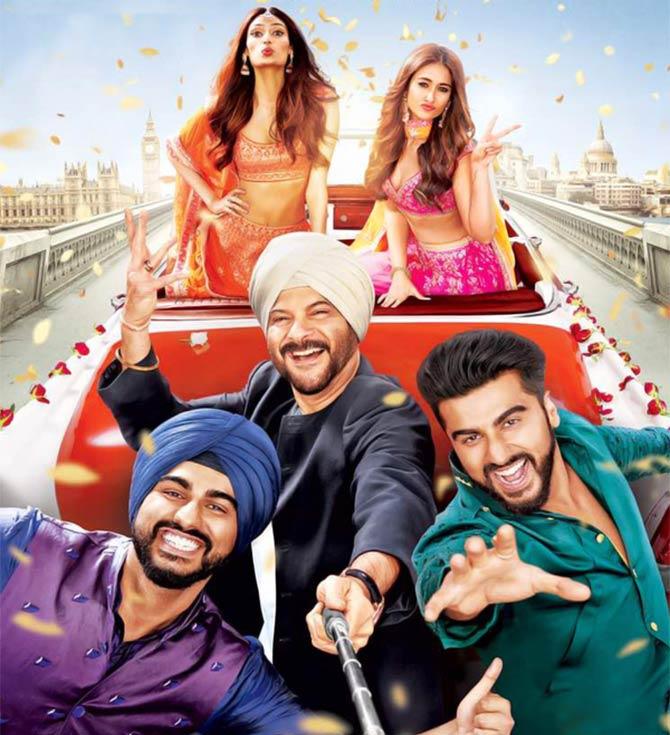 In 1994, a well-known movie critic reviewed Jai-Kishen, which featured Akshay Kumar in a double role.
'What is worse than Akshay Kumar?' he asked.
'Two Akshay Kumars.'
The same could be said about Arjun Kapoor in the Mubarakan trailer.
It is difficult to pick which Arjun Kapoor acts worse -- the one in the turban or the one without one.
Arjun demonstrated potential in his earlier movies, but alas! no signs of that here.
The saving grace of the trailer is Anil Kapoor.
The 60 year old highlights why old will always be gold, overshadowing his real and reel life bhanja.
Athiya Shetty is barely noticeable while Ileana D'Cruz has much more to do.
Mika Singh gives us his remixed version of Hawa Hawa -- Pakistani singer Hassan Jahangir's hugely popular number -- which elevates this boring trailer.